Northern Ireland is quickly rising on the list of most desired places in the world to visit – particularly for those who embrace bucket list golf and unforgettable experiences. In fact, Lonely Planet declared Belfast and the Causeway Coast as the number one region in the world to visit in 2018! Beginning Thursday, July 18, you'll see the splendor of Northern Ireland in full display as the country hosts the best golfers in the world and the 148th Open Championship at Royal Portrush Golf Club's Dunluce Links in County Antrim, just northwest of Belfast.
There is something for everyone in Northern Ireland – stunning coastlines, jaw-dropping scenery, great shopping, emerging culinary experiences with world-class restaurants, a remarkable history and culture, medieval castles, one of a kind tourist attractions, a lively music scene and incredible bucket list golf! This is not the Northern Ireland of 30 years ago, although it's rich history has woven the fabric of the renaissance we experience today – the most elegant locales with the most hospitable people in any one place – a tourist's delight. This is the Northern Ireland that has given us the greats of Graeme McDowell, Rory McIIroy, David Feherty, Darren Clarke, Game of Thrones and Van Morrison!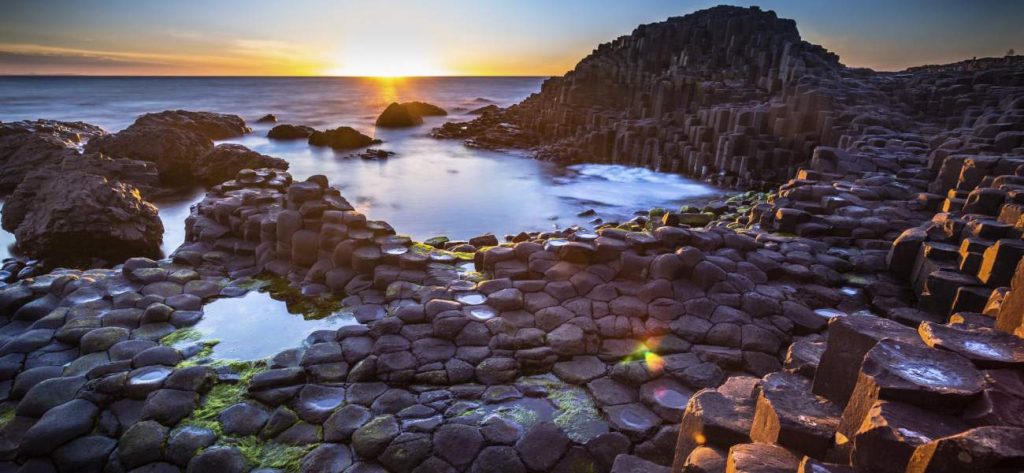 From the outset, a main point to bear in mind is that Northern Ireland is not the northern part of Ireland. It's a completely separate country. Yes, Northern Ireland shares a border to the south and west with the Republic of Ireland, but they are two very different experiences, different currencies, different golf resorts, different landscapes.
Let's talk golf. Why not start with Royal County Down, whose Championship Links is ranked #1 in the world by Golf Digest. The second course there—Annesley Links—while shorter, still offers magnificent views of sea, mountains and dunes. While visiting Royal County Down, you'll want to stay at the majestic Slieve Donard Resort and Spa, just walking distance from the first tee. This incredible resort has an unequaled splendor and grandeur yet maintains an intimate feel highlighted by unparalleled hospitality and you'll love the hot whiskey that awaits you on a silver platter (literally) after your round. While staying in this area, you won't want to miss one of our great "hidden gem" courses anywhere in the world, Ardglass. With the oldest clubhouse in the world, which is an actual castle (completed with canons) dating back to 1405, and sea views on every hole, this is a "Don't Miss!" course when visiting Northern Ireland.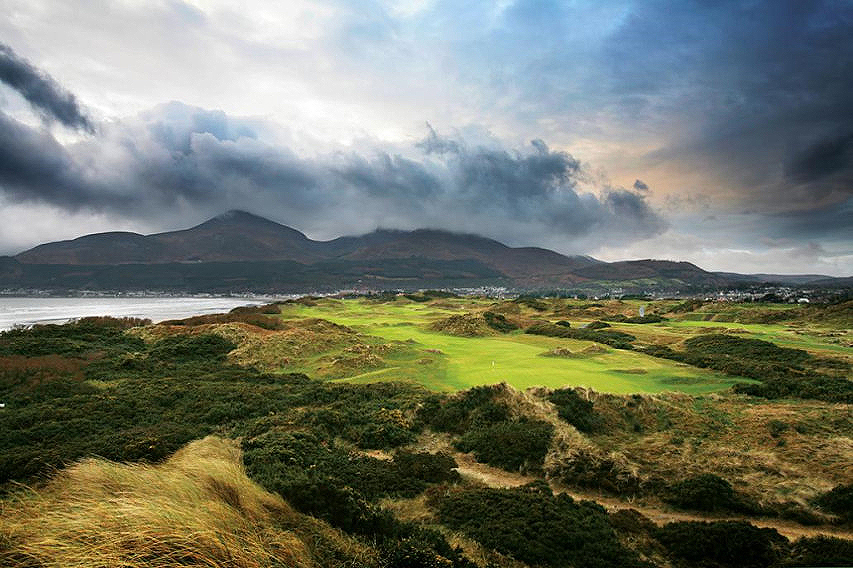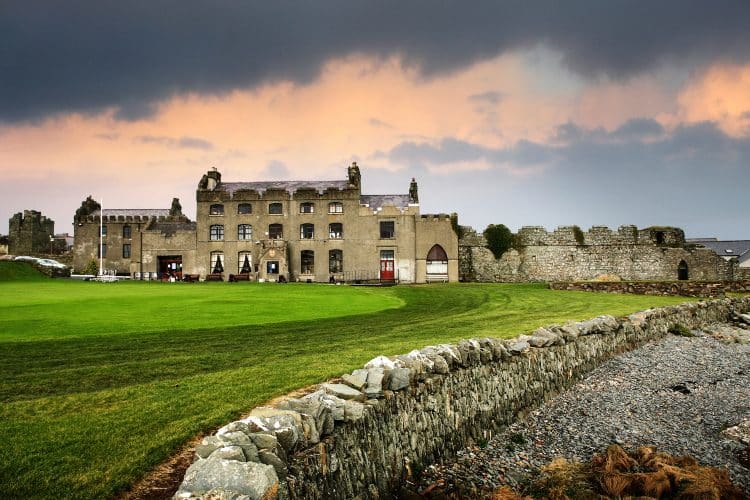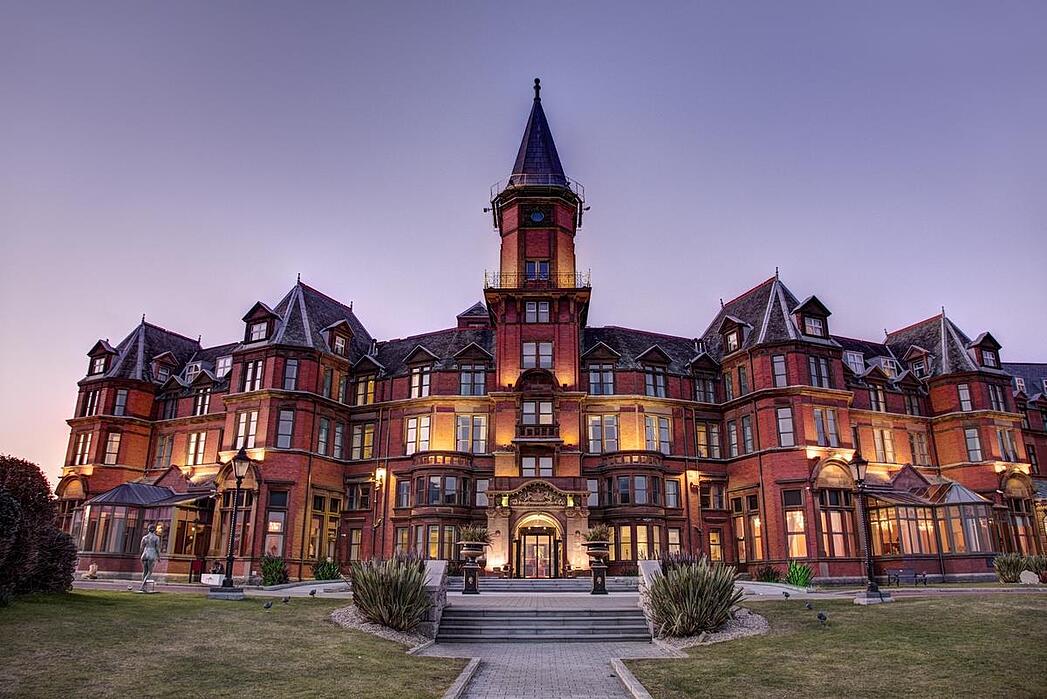 Golf continues on the other side of the Giant's Causeway (after you stop and tour this literally jaw dropping attraction that is one of the great sights in the world!) with this year's Open Championshiphost course, Royal Portrush. Home to Graeme McDowell and Darren Clarke, its story will be told via photos and telecast during Open Championship week. Don't miss it, it's glorious and sublime. While in the area, Portstewart and Castlerock are nearby favorites of ours to play as well. In this area, Bushmill's Inn, is our local boutique hotel. The restaurant serves locally inspired gourmet fare and the oak walled, cozy bar is a must stop for a pint of Guinness or a wee dram of Bushmill's Irish Whiskey.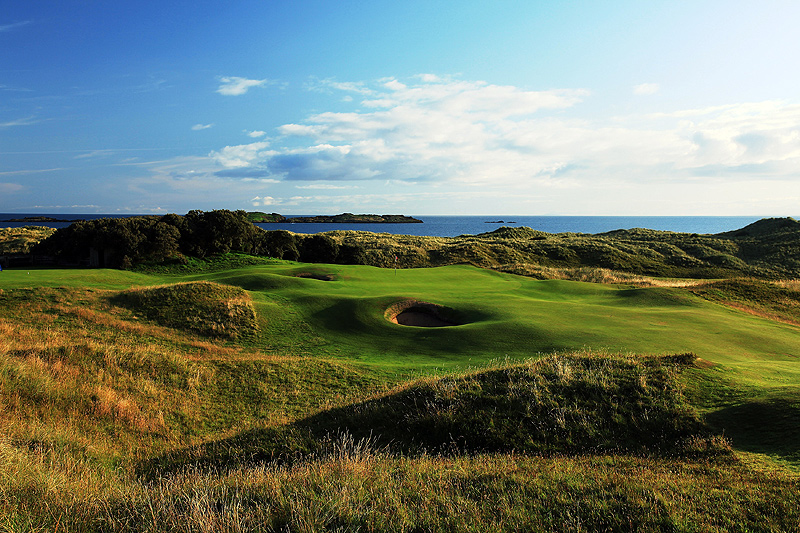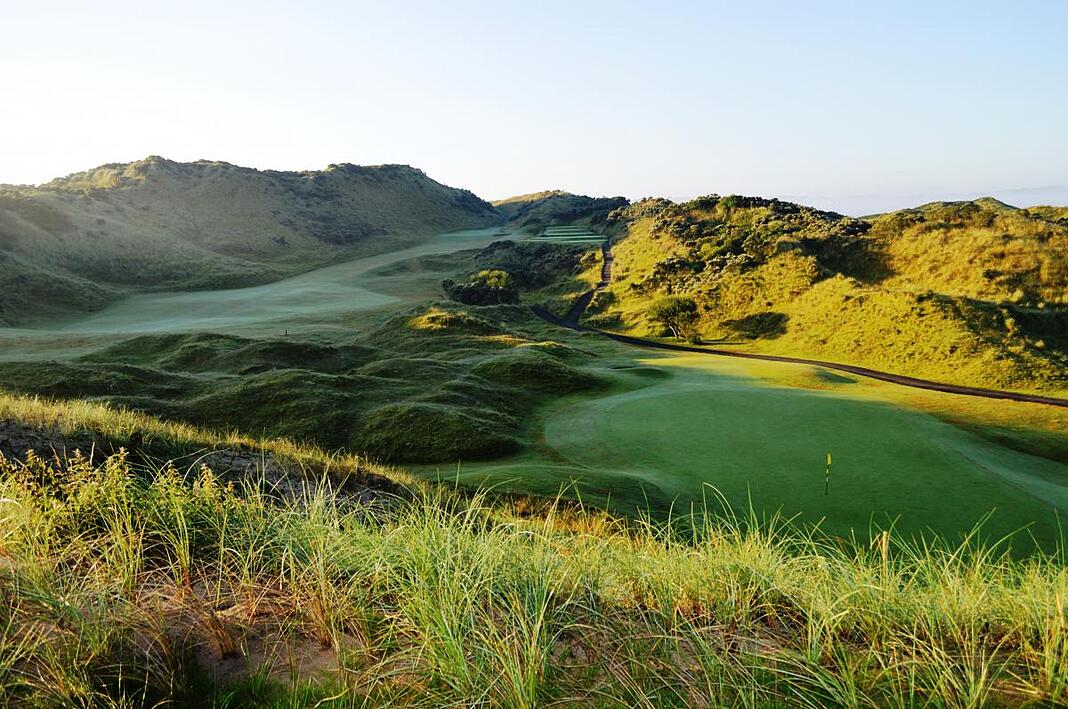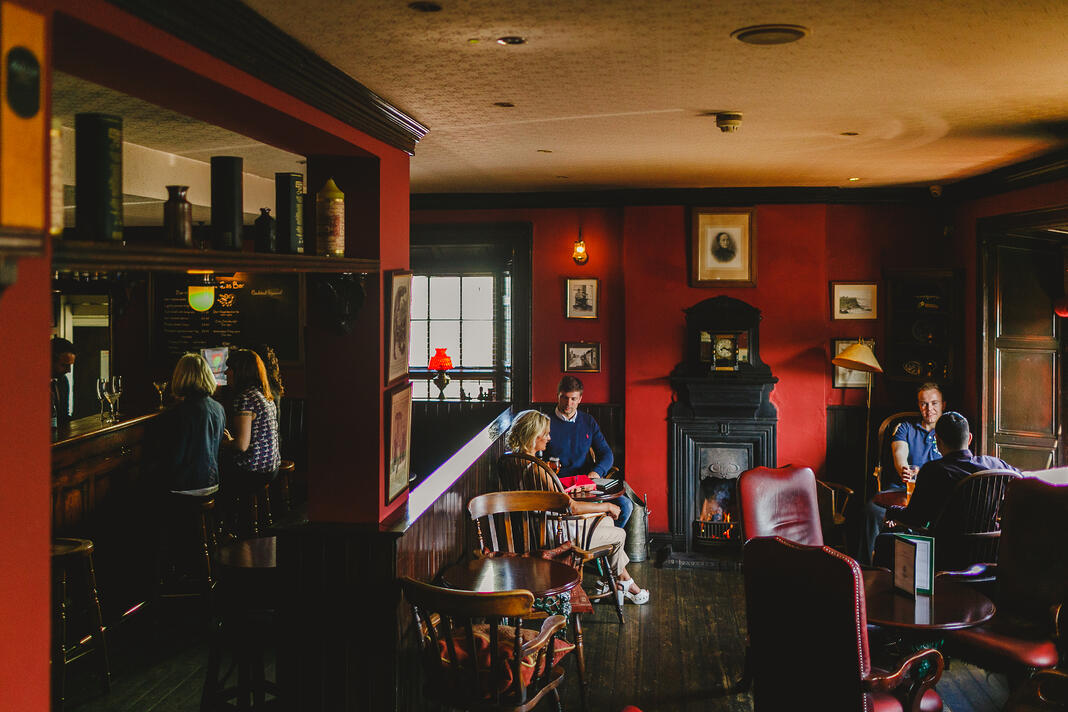 You'll need a small break from the golf to take in the sights and cities. Steeped in history, Belfast, the largest city, is magical. We suggest at least one full day in this city, surrounded by its offerings and people. While there, it's a must to immerse yourself in its shipbuilding history at the Titanic Museum, the country's top attraction. The Black Taxi Tour is also high on the must-do list as a way to not only hear about the city's history during The Troubles from expert locals but to also see exactly where key moments in its rich history took place. The Merchant Hotel in downtown Belfast hosts perhaps one of the coolest settings for a hotel restaurant we've ever seen. The Great Room, which was the lobby of the Ulster bank headquarters, boosts not only a remarkable Victorian design with its glass cupola but also has the largest chandelier in the country. The newly redesigned lower level bar—The Cloth Ear— is a twist on a modern, Victorian pub and even has cell phone lockers to stimulate and encourage conversation (read: check the phone at the door!). And if that's not enough, right out the front door is a plethora of trendy pubs and bars, all within walking distance. Don't forget to take a picture at night of the lighted umbrella canopy that ties the pubs together.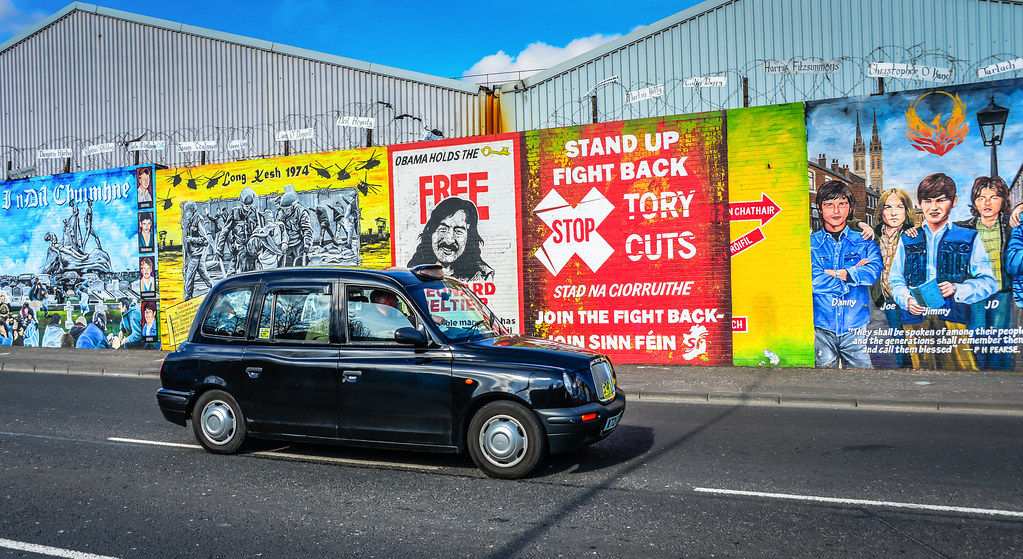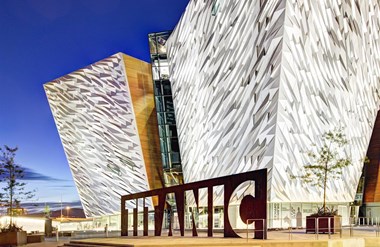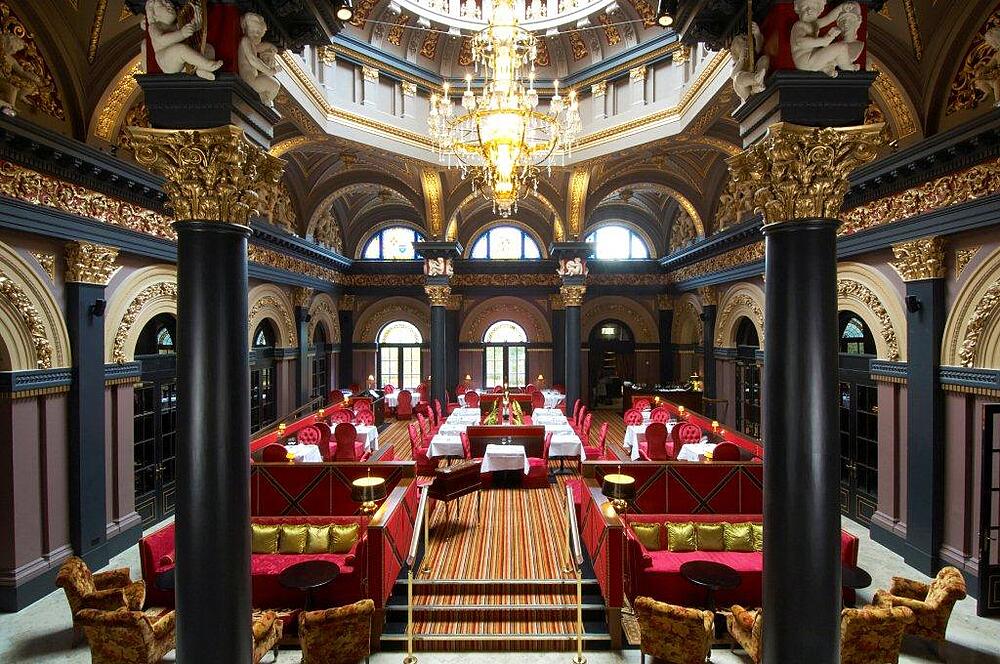 Ready for a country retreat? About 35 minutes from Belfast is The Galgorm Hotel and Spa, a luxurious countryside property set on 165 acres. The property boasts numerous restaurants, including a Garmany Golf favorite–the Bar + Grille at Gillies, with its own whiskey tasting bar. The spa is sublime and a luxurious walk of the massive grounds will have you feeling like you're in the middle of an Emily Brontë novel. Please don't forget to say hello to Maurice, the concierge at the front door, but chances are he will beat you to it and know you by name before you arrive.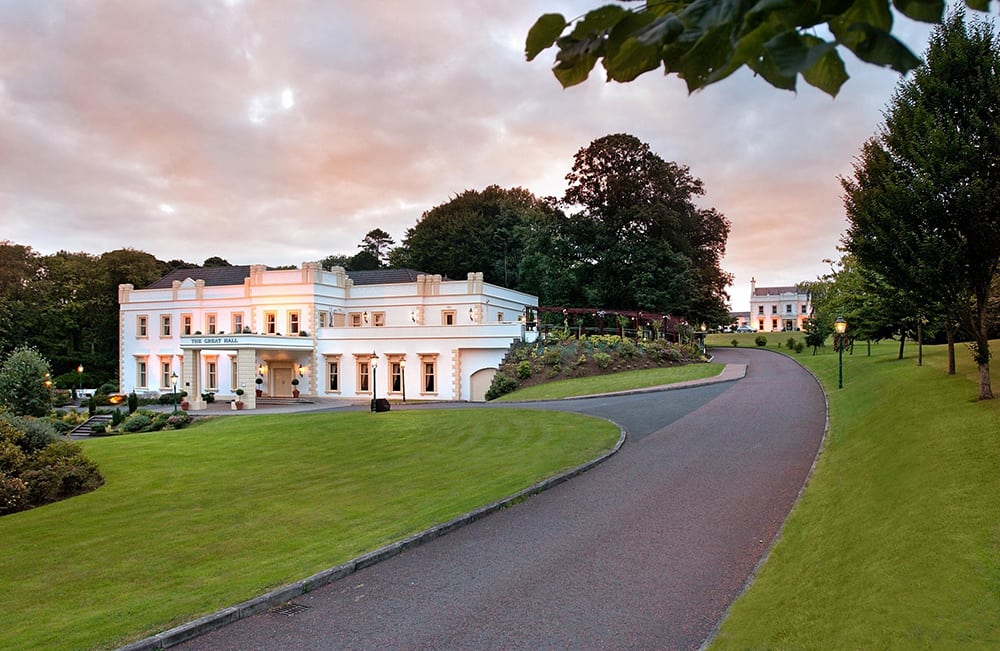 Game of Thrones fans rejoice! Northern Ireland is the setting for most of this cult show. Many authentic tours abound to see the sets, real medieval castles and coastline and some of these tours even put you in full Game of Thrones costumes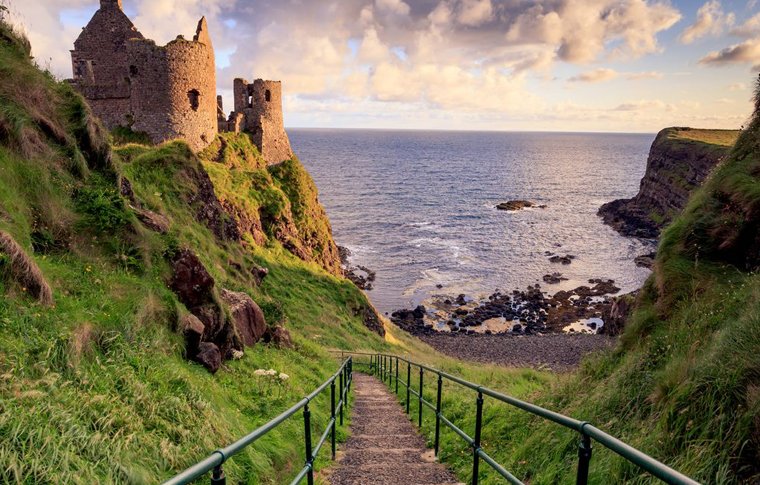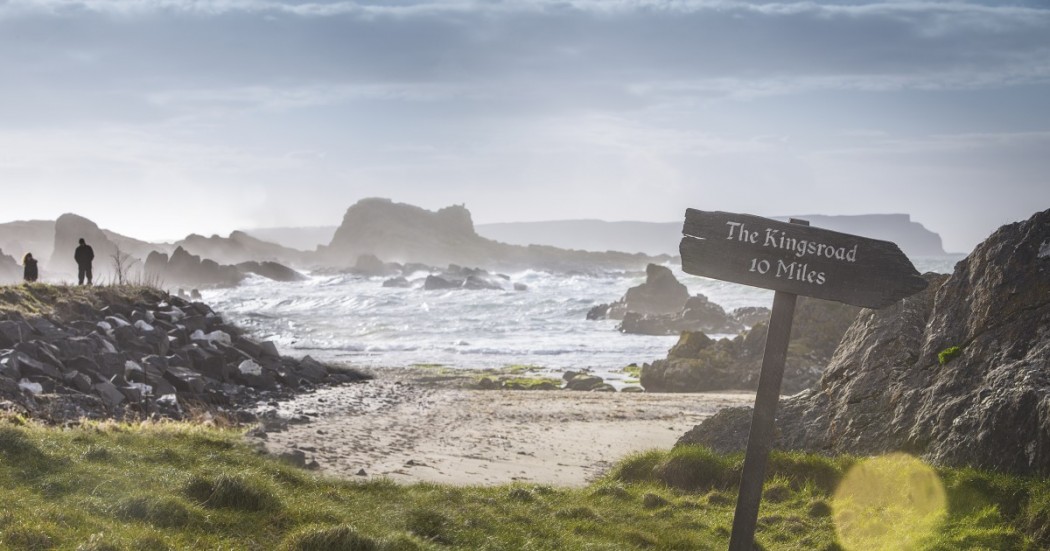 So what are you waiting for? Contact our expert Concierge Team today to craft your customized Northern Ireland Experience and start ticking some items off of your Bucket List!