In 1457, King James II issued an Act of Parliament that banned golf in Scotland, as His Highness believed the game served as a distraction for his soldiers from practicing their archery. It was not the last time that work would be forsaken so that one could "hit the links." Fortunately, for all of those who love this great game of ours, the ban didn't exactly hold up, and over 500 years later, Scotland is still playing host to those who would make the pilgrimage to experience the source and the soul of the game: the Home of Golf.
Whether you've dreamed of walking historic and majestic fairways where golf has been played for centuries or teeing off at award-winning new courses that push architecture and design forward, Scotland has something for anyone who loves the game of golf. While there are over 500 golf courses in Scotland, with a design and a budget for every taste, we offer our Top 10 for your enjoyment!
1. St Andrews Old Course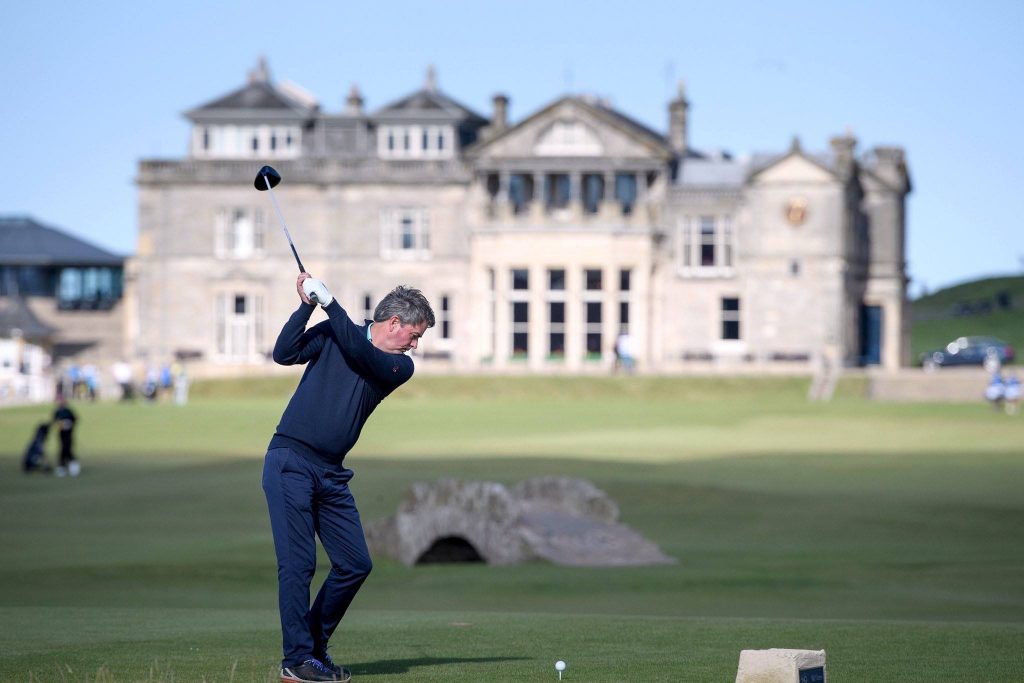 The golf course that gave rise to all other golf courses is our top choice in Scotland. The "Home of Golf' offers visitors the chance to walk in the footsteps of golf's greatest legends. Despite being one of the most recognizable courses in the world, many first-time visitors are often quite surprised by what they find.
While many often perceive the Old Course as "flat", those fortunate to walk the hallowed grounds quickly learn that the Old Course is anything but. Fairways peppered with humps and hollows, bunkers that are better when admired from afar, and astonishing double green complexes quickly give way to a new appreciation for the course that is THE course that all others are measured. And least we forget about the 29 Open Championships that have been contested here (the most out of any course!), the wonderfully daunting 1st tee shot with The R&A looming in the background, the famed Road Hole, or the Swilican Bridge.
2. Royal Dornoch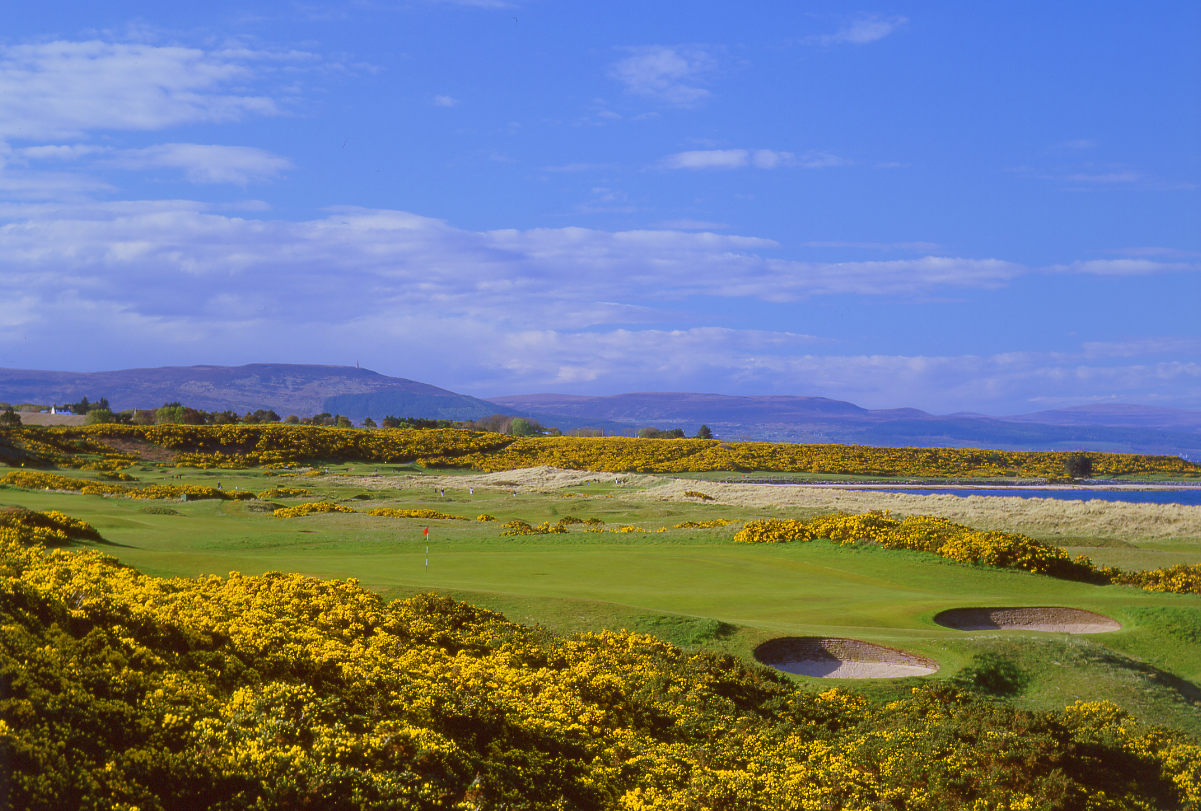 Golf Digest ranks Royal Dornoch as the second-best golf course in the entire world…and for good reason. The seaside natural links border white sand beaches and feature raised plateau greens, making for majestic views around every corner. Though the links were crafted and given shape by Old Tom Morris, Royal Dornoch's most famous resident is Donald Ross. It's here that Ross was raised, honed his skills, and realized his true calling. Tom Watson called Royal Dornoch "the most fun I've ever had on a golf course" and who are we to disagree. Royal Dornoch is equal parts timeless, wild, and wonderfully beautiful.
3. Muirfield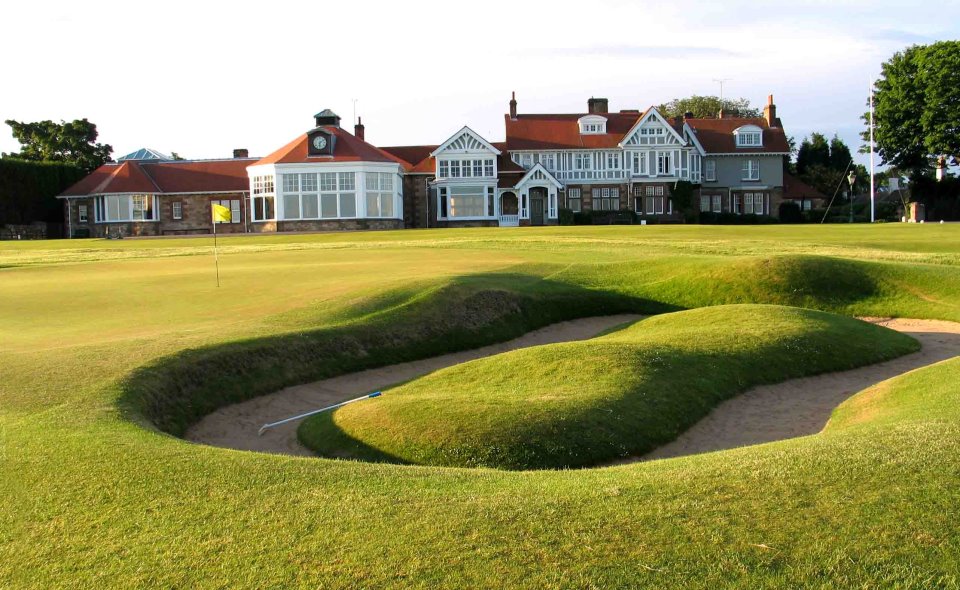 In the golfer's paradise that is East Lothian, often referred to as "Scotland's Golf Coast," lies a masterpiece of course design. Muirfield offers golfers a challenging yet unique and fun experience. Established in the 1890s by Old Tom Morris, Muirfield got its current celebrated format in the 1920s under Harry Colt and Tom Simpson. With a routing that changes direction from hole-to-hole, golfers must constantly adjust to the wind as they move from shot to shot around this historic course, which has hosted 16 Open Championships.
4. Turnberry Ailsa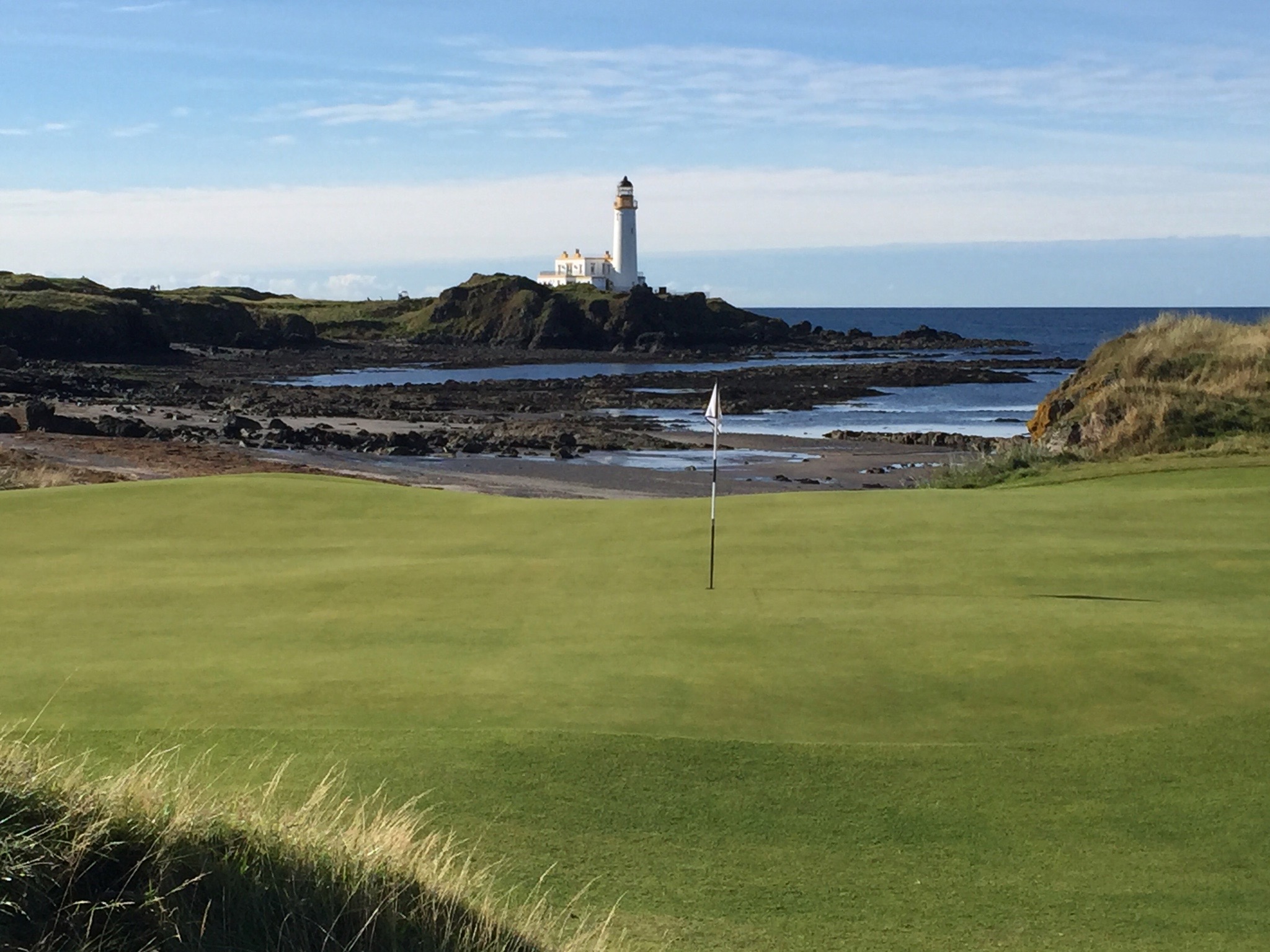 The links at Turnberry opened for play in 1909—for the first time. A few decades later, war planes for the Royal Air Force took off from concrete slabs that had been layered over its grounds. After post-WWII rebuilding, the glorious golf course at Turnberry officially reopened in 1951—and has become a place of legend in the years since having played host to four Open Championships.
Philip Mackenzie Ross, who oversaw the reconstruction of the links, designed a dramatic back nine capped by an incredibly demanding final four holes that were the star of the timeless 1977 Open battle: The Duel in the Sun, between Tom Watson and Jack Nicklaus, in which Watson won by one shot to claim his 2nd of five Open Championships.
5. Carnoustie Golf Links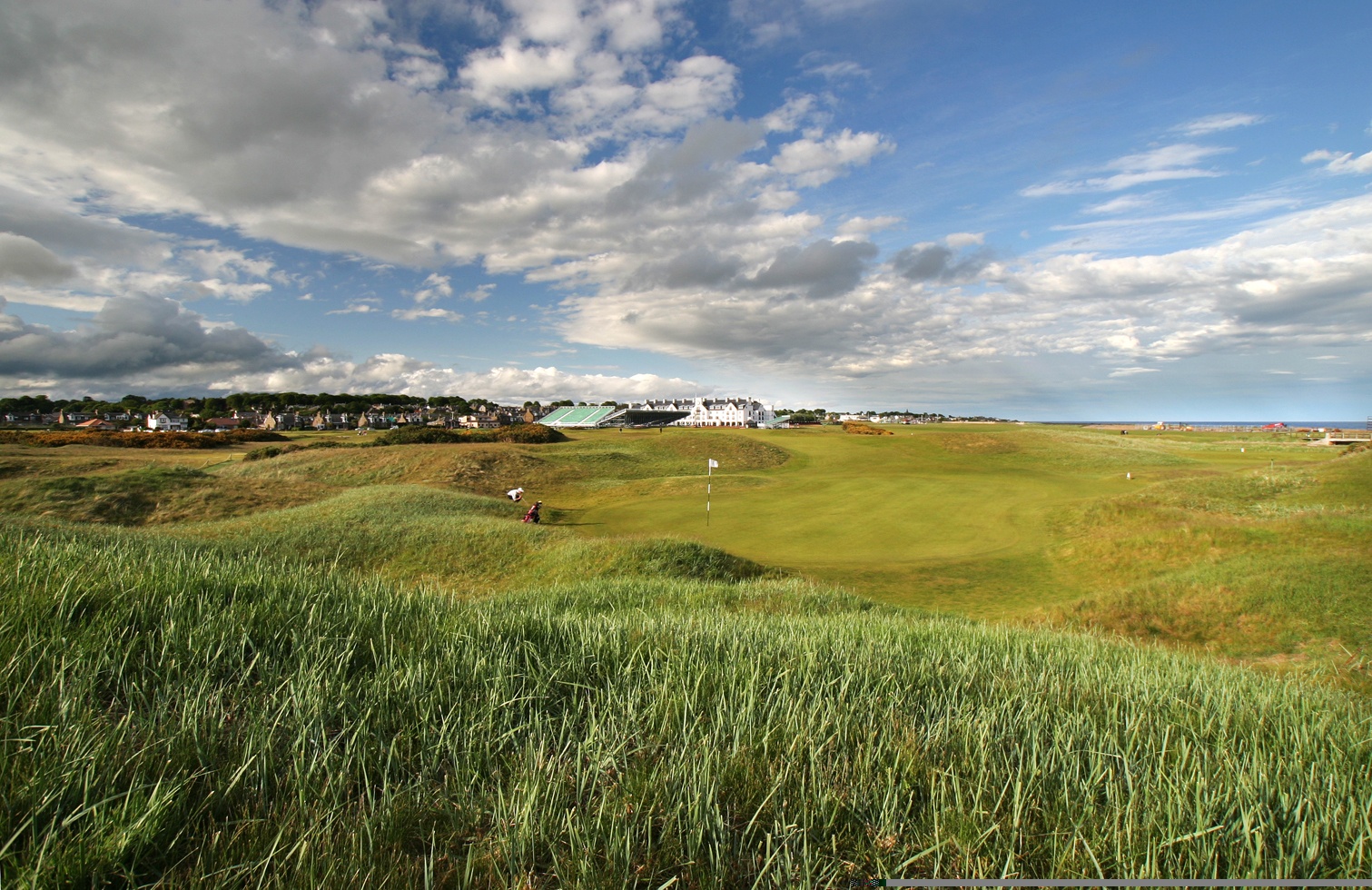 Often considered the longest and toughest course on the Open Championship rota, Carnoustie just hosted its 8th Open, one in which it fulfilled its nickname of "Carn-nasty" by displaying its teeth on more than one occasion. Many believe the par-5 6th "Hogan's Alley" to be the pearl of the course. However, fewer course features have played as historic of a role in golf than the Barry Burn river, which winds its way through the course on multiple holes and was most notably displayed during Jean van de Velde's epic collapse during the final round of the 1999 Open.
6. North Berwick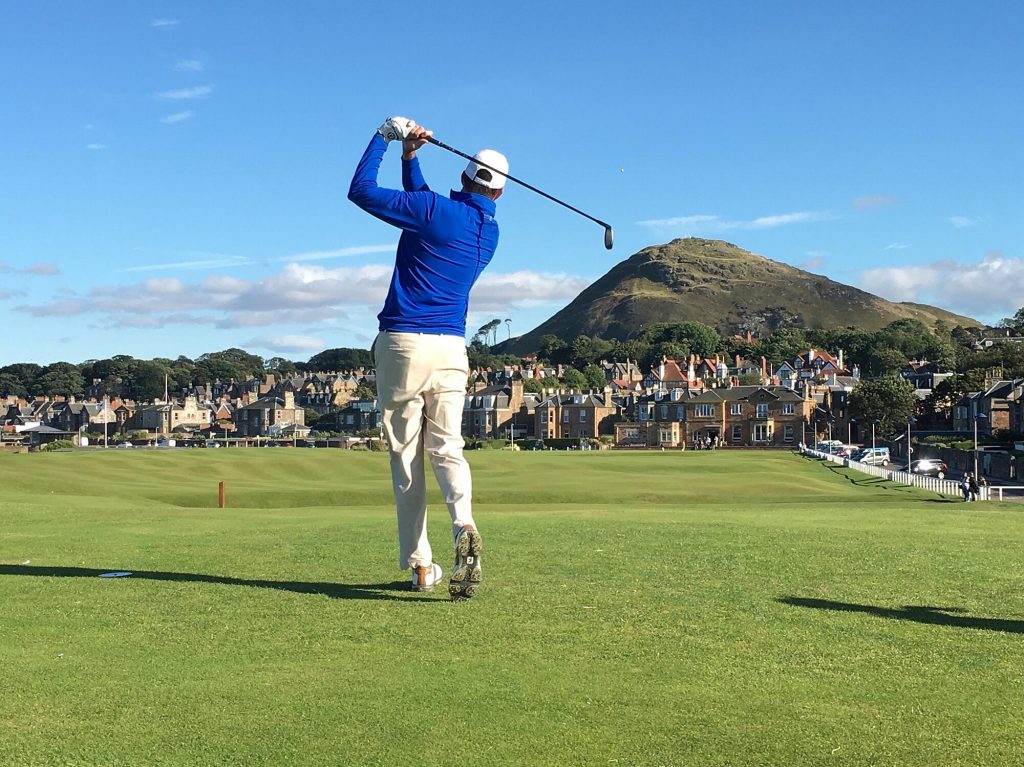 Golf Digest suggests that North Berwick's course "must be played with good humor." Both its uniqueness and its trend-setting designs are reason enough to be included in our list, but we'd be remiss if we didn't recognize that North Berwick is the third-oldest course in the world still being played over its original fairways.
If it ain't broke, don't fix it—and in the case of North Berwick, try copying it. "Redan," the 15th hole on the course is a par-3 played on an elevated green and is probably the most-copied hole design in all of golf.
7. Kingsbarns Golf Links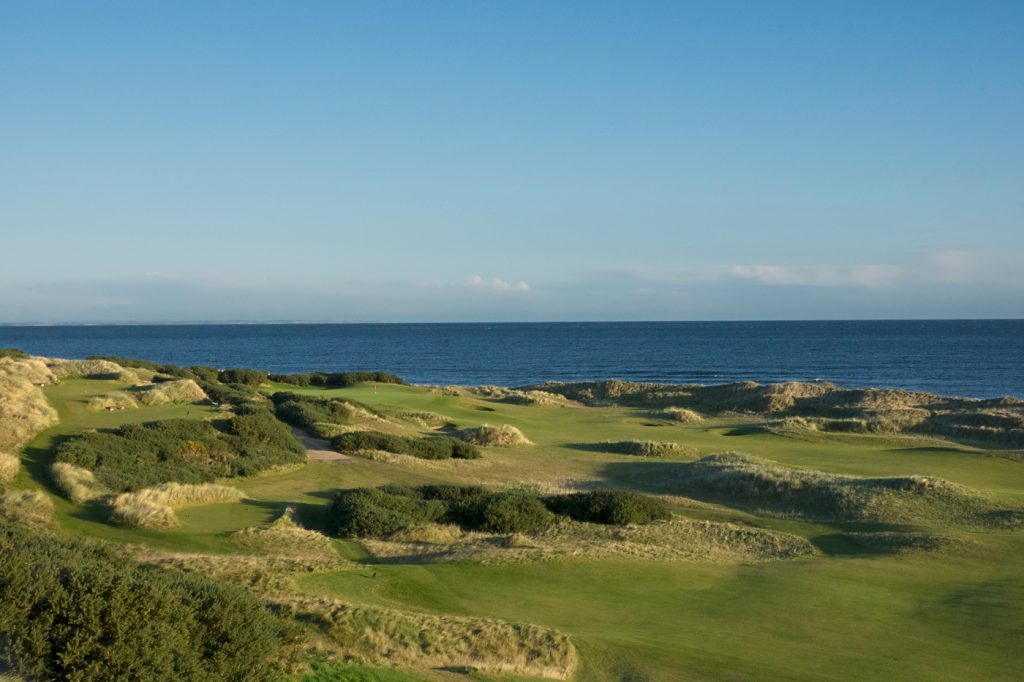 Golf at Kingsbarns began in the late 1700s before the land was eventually repurposed for farmland and then commandeered during WWII as a way to protect the region against invasion. And though it took nearly four centuries for golf to make its triumphant return, the wait was well worth it when Kingsbarns Golf Links opened in 2000. What was once flat farmland is now a patch of earth that fully embodies links golf with rippling fairways, changing contours, and stunning views of the sea from every hole. Despite its age, Kingsbarns certainly holds its own against its older neighbors in St Andrews and Carnoustie and is showcased each year as part of the European Tour's Alfred Dunhill Links Championship.
8. Royal Troon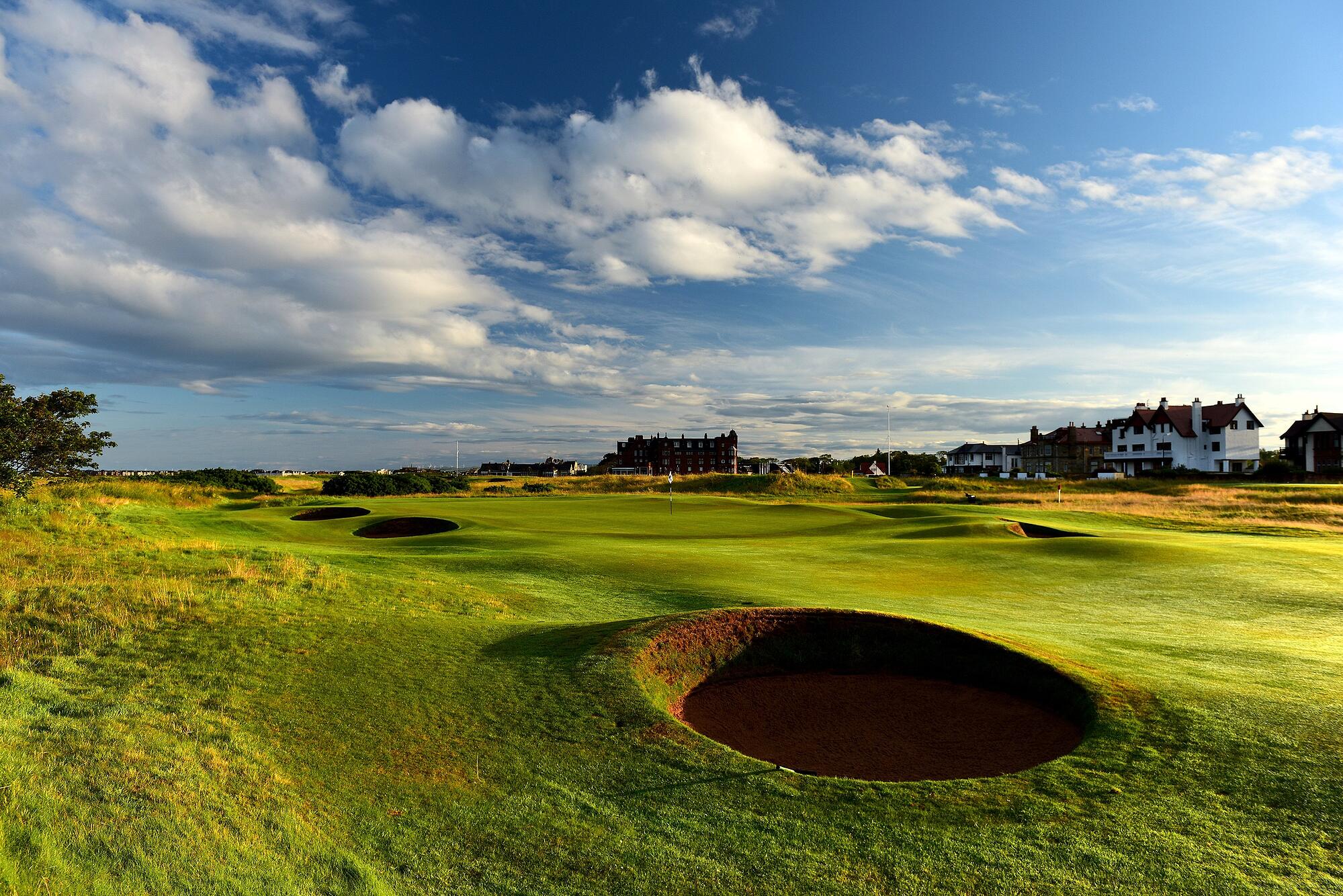 The course at Royal Troon embodies a scale of extremes. From the 601-yard 6th hole (the longest par-5 in Open Championship golf) to the "Postage Stamp" 8th (the shortest par-3 on the rota at 123 yards), Royal Troon invites its players to be daring and creative. Such innovative play becomes even more necessary when the winds pick up, turning docile-looking greens into free-for-all challenges.
Visit Royal Troon to walk the greens where one of the most dramatic showdowns in Open Championship history took place: Henrik Stenson's 2016 victory over Phil Mickelson, when the former won his first major title after carding an Open Championship record low-63 in the final round.
9. Gullane (No. 1)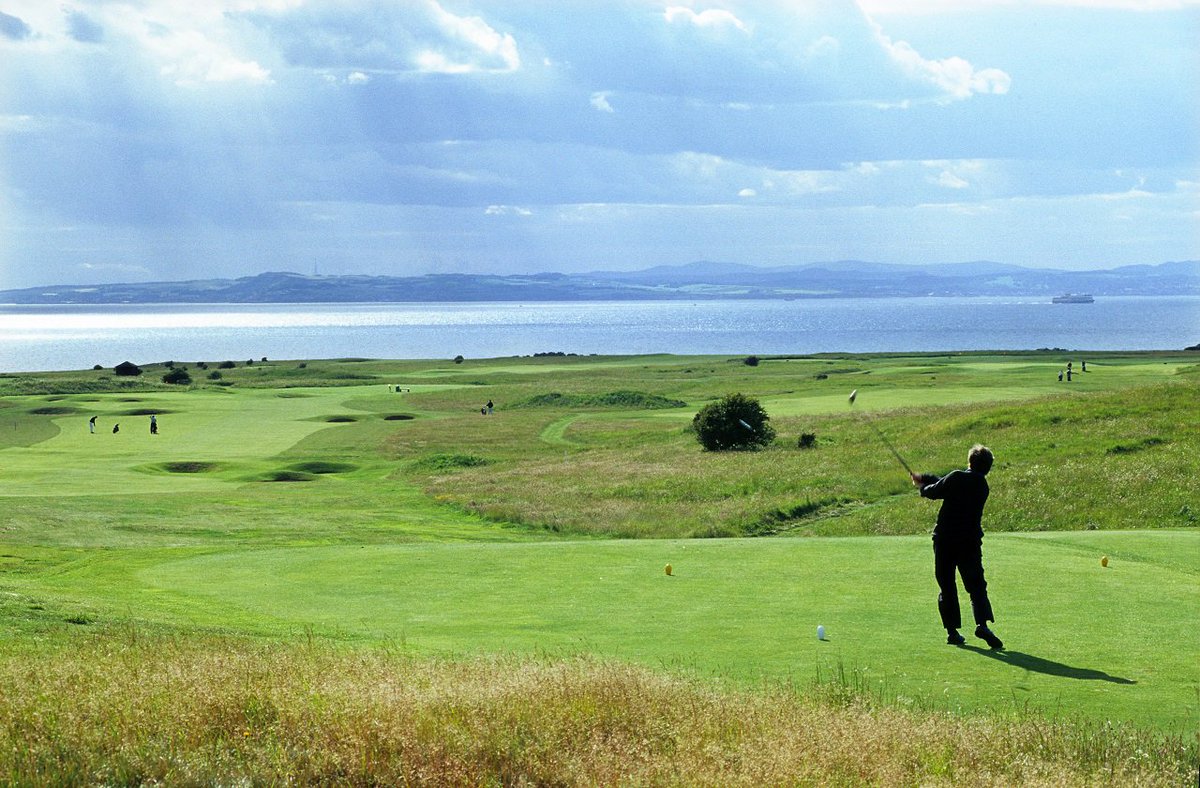 The village of Gullane is the heartbeat of East Lothian, previously referred to as "Scotland's Golf Coast." Gullane is home to five outstanding golf courses, including Muirfield and the No. 1 course at Gullane Golf Club, which lands at #9 in our Top 10. The architect of Gullane No. 1 is unknown—records exist of golf being played on these greens all the way back to 1650—so perhaps we can credit Mother Nature with the course's gorgeous up-and-down hills and stunning 360-degree views. Gullane has three famous courses, creatively named No. 1, No. 2, and No. 3, and is bordered by its most famous neighbor, the vaunted Muirfield.
10. Prestwick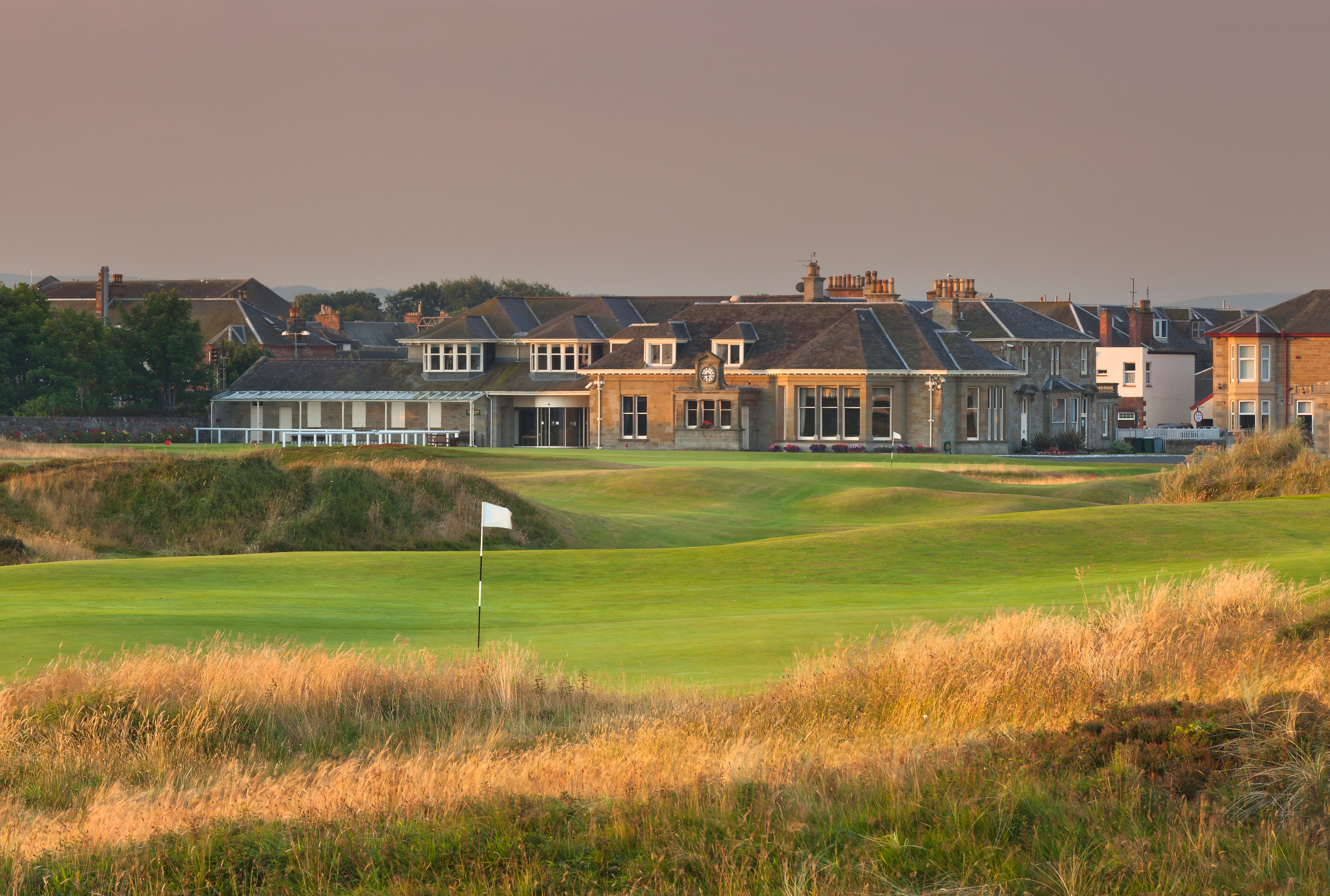 Heralded as "equal parts weird and wonderful" by Golf.com, Prestwick has only recently landed on notable lists of the world's top 100 golf destinations. We join those ranks in our growing appreciation for this quirky course, which is honored as the birthplace of the Open Championship having hosted the first 12 Championships and 24 total. Old Tom Morris presided as both the club's first professional & greenskeeper and was charged with laying out the original 12-hole course, much of which is still used today. Prestwick is perhaps the only golf course with two ridges named after Earth's great mountain ranges: the par-3 5th hole demands that golfers hit a blind tee shot over The Himalayas, while the par-4 17th features The Alps, over which players must hit a blind approach.
Honorable Mentions
Castle Stuart: Established in 2009, this course offers glorious views from the "infinity greens" that appear to float above the sea and is often regarded as one of the most picturesque courses in Scotland.
Cruden Bay: San dunes as high as three-story buildings dot this challenging course, which celebrates rather than trying to tame the wild landscape onto which it was built.
Western Gailes: Situated on a narrow strip of land that requires tight and disciplined play, Western Gailes is only considered a hidden gem due to the long shadows created by its neighboring Open Championship courses just down the road.
Machrihanish GC: Situated in the small peninsula town of Machrihanish, this remote course is worth the effort to get there to enjoy some of the most rugged and wild holes in golf.